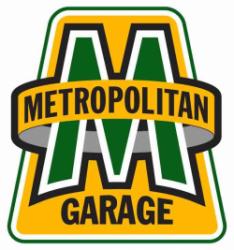 Customer Service Advisor
2020-11-24 Metropolitan Garage 3208 International Street Commensurate with experience
Description:
We are a busy automotive repair shop in Fairbanks looking to expand our team of customer service professionals. If you find purpose in being the go-to person who can take care of people when they need it, this will be a satisfying job for you. Family-owned and operated for 25 years, our Shop has a repeat customer base. Honesty and Integrity are the core values that our employees share--if these are important to you, this will ensure a good fit.

You will need to be able to listen to customers carefully; be able to multi-task with all forms of communication--text, email, phone; enjoy personal interactions with customers, vendors, technicians and managers. This is a position for someone who likes a fast pace, who really enjoys people, who can talk people through problems and help them understand their options. This is not a sales position. This is an education position. You will need to have or develop an understanding of automotive systems. You need to be excited and curious about learning. You need to be enthusiastic to share your knowledge with customers. If you enjoy organization, you will be happy in this position. Ability to type is key. Four-day work week. Holiday and Vacation pay. Retirement and Medical Benefits. Pay commensurate with experience.
Do not contact this company in solicitation of any product or service.