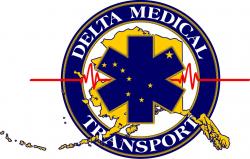 Paramedic / EMT-3
2020-11-20 Delta Medical Transport P.O. box 1459 Delta Junction, AK $35,689.00 - $43,620.00 year
Description:
Job Description
Delta Medical Transport (DMT) provides ALS ground-based ambulance services to the residence, visitors and community of Glennallen, Alaska. Glennallen is located 181 miles east of Anchorage and 255 miles south of Fairbanks, in the Copper River Valley. Our primary service area (approx. 5800 sq. miles) is a vast and rough terrain, the majority of which is inaccessible by road. We are looking for a motivated, adventurous, self-sufficient provider to join our team, who will be part of a two person squad consisting of an EMT driver/operator and ACLS provider. They will be responsible for providing appropriate patient care at the ACLS level, supervise crewmembers and volunteer staff. They will also assist with training for responders and community members. They will work very closely with our receiving clinic (Crossroads Medical Center) and provide additional manning and support to their staff when needed.
Paramedic/EMT-3 candidate will:
Possess a caring and compassionate attitude, displaying the highest level of respect and professionalism for patients, affiliated healthcare workers, co-workers and management.
Must work well in a team environment.
Have good working knowledge of emergency medical care at your respective license level.
Consistently use good judgment regarding patient care and the maintenance of patient confidentiality.
Required Licenses & Certifications:
State of Alaska Paramedic license, NREMTP or State of Alaska EMT-3 certification
BLS provider
Valid Driver's license.
Addition Certifications:
Shifts are week on/week off.
On-site housing is provided, including expenses associated with the residence (electric, heat, internet).
Travel to and from Glennallen and all other expenses not listed will be the responsibility of the employee.
Salary based on certification and experience.
Job Type: Full-time
Pay: $35,689.00 - $43,620.00 per year
Do not contact this company in solicitation of any product or service.