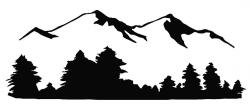 Office Assistant
2020-09-22 Angelus Memorial Park Cemetery 440 E. Klatt Road, Suite A
Description:
The Office Assistant is responsible for opening the office, answering the phones, greeting customers, and providing information regarding plots, markers, and services of Angelus and Valley Memorial Park Cemeteries. This also includes revenue collection and recording, database upkeep, filing, and normal office tasks.
Basic Responsibilities:
Performs general office duties: filing data entry with extreme accuracy, mail processing, correspondence over email, telephone, fax, etc.
Greets customers in the office and assists them with the sale of burial plots and other products and services offered by the cemetery (requires accessing the gardens)
Resolves customer issues
Places order with vendors in coordination with the General Manager
Organizes documents and files
Organizes financial information (receipts, invoices, etc.) for Bookkeeper
Develops designs for markers, benches, and headstone's for customer approval and coordinates pricing with the General Manager
Maintains cleanliness of columbarium and office areas with vacuuming, trash removal, dusting, etc.
Generates reports from QuickBooks
Performs other duties as assigned
Required Skills & Qualifications:
Superior customer service skills
Excellent time management
Dependable and punctual
Ability to meet deadlines and perform under pressure
Excellent organizational skills
Ability to be patient and compassionate with customers
High computer aptitude (e.g. Word, Excel, Access, QuickBooks, Cemetery Software, internet browsers for research, photo apps, social media)
Ability to multitask
Excellent verbal and written communication skills
Do not contact this company in solicitation of any product or service.