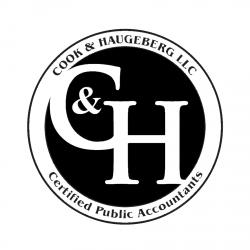 Network & Systems Administrator
2020-05-28 Cook @ Haugeberg LLC 119 N Cushman St. Suite 300 $20-$25 Dependent on Experience hour
Description:
Job Description
We are looking for a full or part time Network & Systems Administrator to maintain a reliable, secure and efficient network, and provide user support. The ideal candidate will be able to deploy, configure, maintain and monitor all active network equipment in order to ensure smooth network operation, and provide end user support for local staff and teleworkers in remote locations.
Responsibilities
Administer servers, laptop and desktop computers, printers, routers, switches, firewalls, phones, company smartphones, software deployment, security updates and patches.
Diagnose and resolve hardware, software, networking, and system issues when they arise.
Maintain network and system security.
Create and maintain network users/permissions.
Troubleshoot problems reported by users and analyze and resolve issues.
Assist in moving and setting up IT equipment during desk and office relocations.
Assist staff with remote conferencing solutions.
Replacing and upgrading defective or outdated components when necessary.
Define network polices and procedures.
Responsible for organization and storage of IT equipment and supplies.
Other duties as assigned.
Qualifications
Degree in Information Systems, Information Technology, or 2+ years of experience in a network or systems administration role.
Windows experience, Active Directory and O365 experience. Previous experience with Microsoft Windows Server (2019 preferred).
Fundamental knowledge of networking concepts, experience with firewalls, VPN's, remote troubleshooting, and problem resolution is desired.
Familiarity with backup and recovery software and methodologies.
Must have excellent communication and people skills, works well with a diverse team.
Strong technical troubleshooting capabilities.
Excellent critical thinking and problem-solving skills.
Must clear a background check.
We would love to have you join our team!
Do not contact this company in solicitation of any product or service.