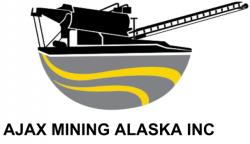 Heavy Equipment Operator
Featured
2020-05-26 Ajax Mining Alaska Inc P.O. Box 28 Chicken $25 hour
Description:
Ajax Mining Alaska Inc is currently seeking an experienced equipment operator to work at a remote mining camp near Chicken, AK. The job is starting early June through to October.  We operate 12 hour shifts, 7 days a week with flexible time off.
Job Description:
Primary job will be operating an excavator and a floating sluice plant.
Daily inspections and reporting of equipment condition.
Assist other crew members with various other tasks related to mining 
Equipment maintenance as needed.
Maintain safe work habits.
Job requirements:
At least 2 years experience operating equipment such as 30 tonne excavators and similar sized equipment.
Mechanical/Welding experience is a plus.
Due to demanding physical job requirements, applicant must be physically fit and willing to work in all weather conditions.
Must be reliable and consistently show a willingness to work throughout the season.
Must be prepared to live and work in a remote mining camp environment - room and board are provided.
Satellite Internet available.
Required MSHA Hazard training will be provided. Current MSHA refresher training is preferred.
Back ground checks and drug tests required
Do not contact this company in solicitation of any product or service.