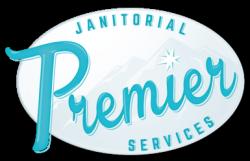 Commercial Team Member
Featured
2020-03-20 Premier Janitorial Services, LLC 7570 E Palmer Wasilla Hwy B 12.00 hour
Description:
Does Being 5 Minutes Late To Work Feel Like Fingernails on a Chalkboard?
This opportunity IS for you if:
You do what you say
You do what it takes to get the job done right
Have a valid driver's license
You're not afraid of hard work
You enjoy working with a great team of co-workers
You own your mistakes
Is your curiosity peaked?
Want to hear more about the possibility of an awesome
opportunity in the near future?
By all means read on.....
This Opportunity is NOT for you if:
Your vehicle does NOT run 100% of the time or it doesn't have insurance
You like to talk about others and get the pot stirred up
You hate cleaning, especially on evenings and weekends
The thought of an illegal drug test make you want to pee your pants BEFORE the test starts
You don't like following rules and responsibilities of being an adult
No matter how hard you try, you never get to work on time
If this opportunity screams YOU, fill out the application NOW before someone steals your spot!
Positions are limited!
Do not contact this company in solicitation of any product or service.