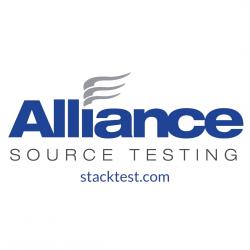 Project Scientist
Featured
2020-03-12 Alliance Source Testing, LLC. Anchorage
Description:
Environmental Field Technician – Full Time
The Field Technician's primary responsibility is to perform routine field sampling operations and sampling equipment maintenance. This includes, but is not limited to, cleaning and repair of sample media, coordinating with field contacts, mobilizing to multiple sites daily, and collecting oil, gas, and water samples safely. The Field Technician will report to the Operations Manager for specific project support and assist laboratory analysts as needed. Travel up to 5-days a week is required.
Project Functions
Coordinate with field contacts
Map sampling sites
Mobilize to sites at the time agreed upon
Collect requested samples according to recognized methods and SOPs
Provide a legible chain of custody and job notes
Log in samples upon return to lab
Administrative Functions
Accurate recording of time for project billing purposes
Maintain log of sampling media cleaning and servicing
Other Laboratory Functions
Ensure proper cleanliness and operation of trucks, tools, sampling media, and other equipment
Help maintain cleanliness of laboratory and office area, especially the sample media room
Education and Experience
Background in science, engineering, or related
Field sampling experience preferred
Benefits
Competitive salary is commensurate with experience
Benefits package
Full time
Do not contact this company in solicitation of any product or service.