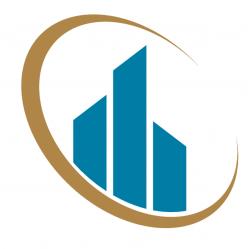 Commercial Real Estate Assistant
2019-05-23 Bond Filipenko Commercial Properties 3301 C Street, Suite 510 16 hour
Description:
Administrative Assistant
Commercial Real Estate
Position Details
Provide assistance to a commercial broker in Anchorage, Alaska. Duties and responsibilities include, but not limited to the following:
Marketing of properties to include positing on MLS, ordering signs, creating/updating marketing packages through Microsoft Publisher, sending out packages and marketing letters/materials to other licensees.
Manage and update website through Word Press.
Accounting duties to include inputting into QuickBooks, reconciling the accounts each month, depositing checks into the trust account, paying invoices, setting up auto pay, organizing receipts, tax information and working with our accountant. This duty may be changing and getting transferred solely to our accountant.
Creation, management and review of all contracts and agreements to include listing agreements of properties for sale or lease, lease documents (inputting property information), sale documents, letters of intent, etc.
Creation and review of broker's opinion of value provided to sellers of property. This duty entails being able to compile information from outside resources such as the municipality or borough websites for building/tax information, plats, P&Ls, rent rolls, floor plans, etc. and then creating income proformas to determine sale or lease rates.
Manage all on-going transactions with spreadsheets, communication, timelines and our white board of transactions.
Manage all outstanding and paid commissions along with completing transaction files (includes creating commission invoices, spreadsheet that outlines transaction and all pertaining documents to the transaction).
Manage office to include E&O insurance, workman's comp and deal with property manager of the building for any office needs along with buying office supplies and coffee/snacks for kitchen.
Assist with internet and phone systems when needed.
Assist other broker with simple computer/office tasks.
There is a second office that occasionally needs assistance, but very minimal.
Show property and if licensed, answer questions and assist in sale or lease of property through negotiations, etc.
Assist with setting up all due diligence duties during a sale transaction and management of the inspections/reports throughout the due diligence process.
Requirements
Knowledge in Microsoft Office
Licensed-not required, but highly preferred
Knowledge in Word Press-not required, but preferred
Knowledge in Quickbooks-not required, but preferred
Do not contact this company in solicitation of any product or service.