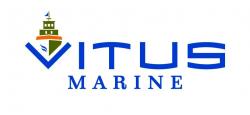 Parts Runner / Office Attendant
Featured
2019-03-25 Vitus Marine 113 W. Northern Lights Blvd Suite 200 $13 - $15 DOE hour
Description:
Vitus Energy LLC, d/b/a Vitus Marine, is an Alaska based, land and marine distributor of refined petroleum products. See http://vitus-energy.com/ for more company information.
Our office is in need of a seasonal parts runner and general keeper. Duties include pickup and delivering parts, organizing storage and shipments, as well as general office upkeep.
Employee must be able to pass drug screenings, have a clean driving record, and safely lift up to 50 lbs. Applicant must speak and write English and represent Vitus Energy well to the public.
Job Types: Full-time, Temporary
Education:
High school or equivalent (Required)
Language:
Employment Length:
Do not contact this company in solicitation of any product or service.