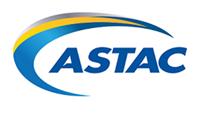 Project Manager
2018-11-07 ASTAC 4300 B Street, Suite 501 DOE year
Description:
Position Description: Responsible  for the overall  planning, direction, coordination,  implementation, execution, control and completion of specific projects  ensuring consistency with company  strategy, commitments and goals. The Project Manager oversees various projects which have specific  beginning, end and specified deliverables. The candidate must  have  the ability to manage several concurrent  projects through the project life cycle, collect and model  business metrics, and deliver reports. The selected candidate is detail oriented  and  highly organized, and  has strong written and verbal communications abilities. The candidate is required  to oversee financial contract management,  analysis of proposals, labor and material breakdowns, capital asset accounting, invoicing, and  problem solving  when conflicts occur. Manage  contract performance of contractors/subcontractors. Periodic and  final  Inspection  of work for quality control and  ensuring  proper compliance with contract documents and industry standards.

For a complete job description, please see our website: https://www.astac.net/company/careers/
You may email a cover letter and resume to hrm@astac.net
Do not contact this company in solicitation of any product or service.