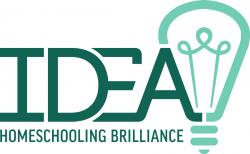 Data Entry Specialist
Featured
2021-12-21 IDEA Homeschool 751 Old Richardson Hwy 17.00 hour
Description:
IDEA Homeschool is a K-12 school supporting homeschooling parents across Alaska.
IDEA HOMESCHOOL has FULL TIME Clerical/Data Entry positions open at the Fairbanks IDEA Office. We need highly motivated people who are competent with keyboarding and competent use of MS Word, Excel Outlook and Adobe Acrobat.  Must have a good work ethic, excellent customer service skills and be able to multitask with attention to detail. Includes FULL MEDICAL AND RETIREMENT BENEFITS (State of Alaska retirement, health insurance & paid leave package). $17.00 an hour to start with ongoing incremental increases per the GCSD Negotiated Agreement. *GO TO WWW.IDEAFAMILIES.ORG AND CLICK ON "EMPLOYMENT OPPORTUNITIES", CLICK ON "OTHER" AND APPLY TO THE "CLERICAL 2" JOB IN ORDER TO APPLY FOR THIS POSITION.
Do not contact this company in solicitation of any product or service.