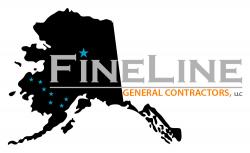 Carpenters & Laborers Needed ASAP
2021-08-11 FineLine General Contractors, LLC Anchorage Area DOE hour
Description:
General contracting office is looking for a ready & able carpenters (with knowledge of concrete) & Laborers for commercial construction projects. Prior construction experience is a must. Must have reliable transportation. Pay will DOE. Please make sure to submit resumes for consideration. Please do not apply if you live out of the Mat-Su, Eagle River and Anchorage areas or do not have prior construction knowledge. Resumes submitted ignoring these criteria will be ignored.

Emailed resumes preferred, but if needed you can fax to (907)802-4421
Do not contact this company in solicitation of any product or service.